Behaviors have changed in recent weeks. It seems that working in his office from 8 a.m. to 7 p.m. is not really the norm anymore. Thus workspaces are redesigned, environments are more important and efficiency is naturally and positively impacted. It is therefore quite logical that you want to find a coworking space in Paris City Center.
Find a coworking space in Paris City Center
Whether it is to avoid working from home, to meet 5 persons in a tiny room or simply to get away from the noise of an open space, you have to find a coworking space in Paris 6th arrondissement. Paris 6th, Why? Because it is the very center of the city,, and the 6th arrondissement is very well served by public transport. If your employees enjoy walking, it's a safe bet that they will be able to get to Saint-Germain-des-Prés by walk. And what a pleasure to stroll through the City of Lights before or after your meeting, to smell the restaurants meals, stroll through the neighborhood art galleries, walk along the Seine River or even have a drink on a terrace.
Saint-Germain-des-Prés is an atmosphere like no other. Coming to work in Saint-Germain means getting around quickly and simply, it's teasing Parisian life that we sometimes forget a little, and remembering that we are in one of the most beautiful cities of the world ! In short, a little dreaming in our article doesn't hurt. Thus, choosing a coworking space in the hyper center has many advantages.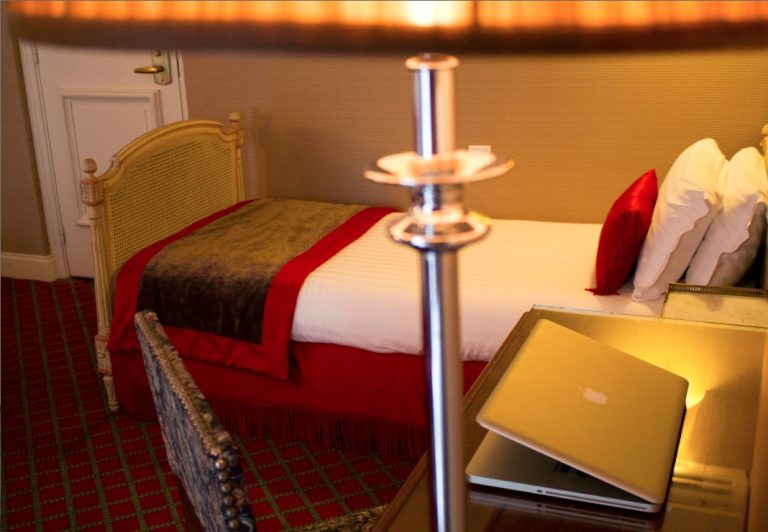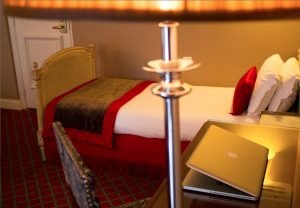 Coworking space in a hotel Hotel de Seine
It might not immediately occur to you, but what is more peaceful and professional than a hotel? At the Hotel de Seine, you will enjoy a particularly comfortable setting in the breakfast room, in the cozy lounge or even in a bedroom. The tranquility of our small hotel, the fast and free wifi, the preserved privacy of the place, a menu of hot and cold drinks, the possibility of meeting in a small number of people, so many significant advantages that appeal to the French and foreigners, students and business visitors. Getting a room for a quiet night or just to work during the day is also a great way to focus on your tasks. ?
Lets click hereto book a room and enjoy a coworking space in Paris 6