Responsible travel, ecological hotel, commitment to the environment, we are seeing a number of notions appearing on green tourism, and it can sometimes be difficult to know what we are talking about. To all these denominations are added the various labels, environmental label, ecological label, … including the Green Key label. But what is this label? And what is a Green Key hotel? We will try to light up your electric lantern…😉
The Green Key label
What does the Green Key label mean ?
La Clef Verte is "the 1st sustainable tourism label for tourist establishments and restaurants in France, and internationally under the name of Green Key". This therefore concerns hotels, tourist residences, campsites, restaurants, or all types of establishments wishing to obtain the Green Key label.
What are the conditions to obtain the Green Key label ?
A hotel or restaurant wishing to obtain the Green Key label must commit to respecting numerous criteria. A grid of criteria is made available to the owner, who then applies to obtain the label (delivered by an independent jury). Institutional support is provided. There follows a control visit, then a diagnosis before the final decision.
Among the criteria for obtaining the Green Key label are:
Respect for the territory, people and their living environment:

Environmental policy
Water, energy and waste management

Promoting sustainable and comfortable tourism

Environmental awareness
Responsible purchasing
You will find more information on the Green Key official website
Hotel de Seine, a Green Key hotel
Aware of the environmental impact of tourism on our planet, the Hotel de Seine has begun an ecological shift and obtained the Green Key Label. For us, the Green Key label is a guarantee of trust for our guests. It seems important to us to adhere to this voluntary label and its environmental requirements, and to make our guests aware of actions in favor of the environment.
Hotel de Seine in the center of Paris 6
The Hotel de Seine is a tourist accommodation with 30 rooms located in the very center of Paris, in the 6th arrondissement. On a human scale, it offers a warm and professional welcome, elegant rooms and services worthy of its 3 stars.
Rooms at the Hotel de Seine
The rooms at the Hotel de Seine can accommodate 1 to 3 people. They are all equipped with:
Free wifi
Private bathroom
Quality bedding
Blackout curtain
Individual air-conditioning
Tea and coffee families, …
A continental breakfast can be served in the room and a sweet and savory buffet is available every day between 7:00 am and 11:00 am. We favor local or fair trade products, and we will continue our efforts in this direction.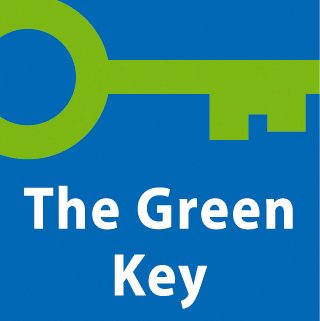 Ecological approach of the Hotel de Seine
The Hotel de Seine has implemented measures to reduce its water and energy consumption:
water restrictors
low consumption bulbs
timer and presence detector
Our cleaning products are all eco-labeled and hospitality products are now presented in large 100% recyclable containers.
Waste management is carried out in the common areas, but also in the rooms. In addition, we are partners of the association Leshotelssolidaires which collects, every Thursday, unsold breakfast to give them to associations.
An important place is given to raising awareness among our staff but also among our guests. We train our staff and inform our visitors of our approach and best practices to adopt.
Our Ecotourism page provides a more comprehensive overview of our environmental charter and our objectives.
If you too are one of the responsible holidaymakers and if our Green Key labeling approach seduces you, then book your eco-responsible stay at the Hotel de Seine now.