There are some names forever engraved, geniuses that we never forget, ideas that never go out. Christian Dior is one of those names that cross eras without taking any wrinkles. He is even a legend of French Haute Couture. And the exhibition "Christian Dior, couturier du rêve" at the Musée des Arts Décoratifs is a delightful immersion in this sometimes inaccessible universe …
Only a few more days to access the event since it will close on January 7th. And for the occasion, the exhibition is open every evening until 10:00 pm. The lines are such that it is advisable to go at the end of the day, since online sales are full from several days. But if you have not been to the exhibition yet and you are in Paris this week, do not miss it!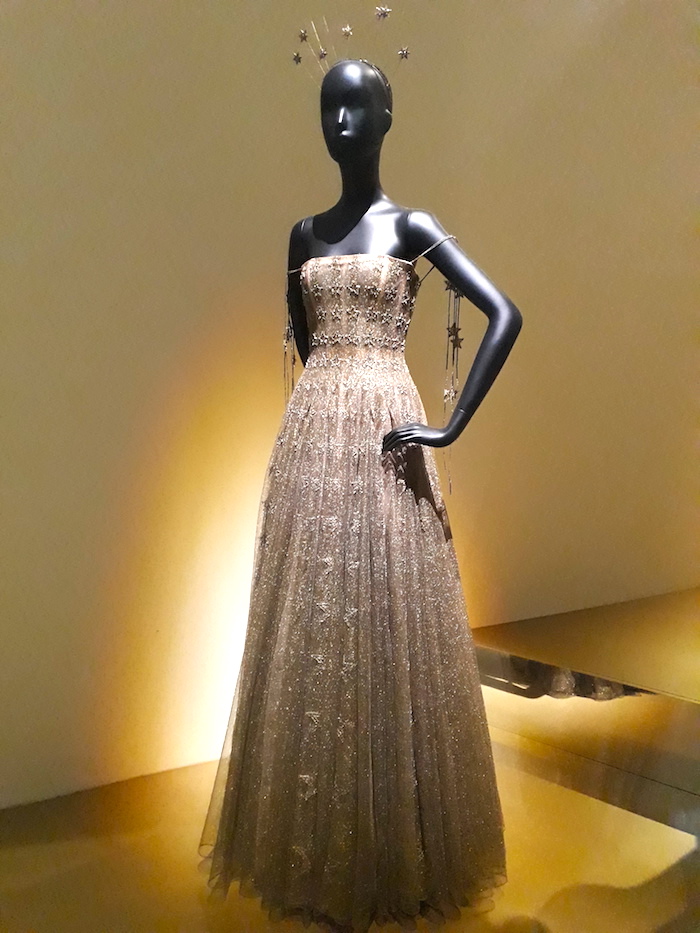 With superb scenography, we wander among sketches, years, and dresses, with children's eyes. Fabrics, cuts, jewels, everything tells us the couturier's love for the woman. Christian Dior wished to sublimate women after the war, to restore their femininity while ensuring daily comfort. Thus the slim waist, the necklines in the back and the dress under the knee, or even the famous Bar suit, sign era as spirits. We breathe with the Gardens of Dior, we admire the famous New Look, and we dream with the Bal Dior! Prepare to be captivated by the last room of the exhibition …
But the Dior House is not only one man, and since the death of the creator, many designers have succeeded. The exhibition takes us into the worlds of everyone, from Yves Saint-Laurent to Maria Grazia Chiuri via the sulphurous John Galliano.
A trip to the heart of this great house from 1947 until today, beautiful promises held by the Musée des Arts Décoratifs and a lot of emotion throughout the visit. In a word: Magical!