Because each year we try to please her, to make her feel what our heart tells us when we think of her, to show her that the love we feel will never weaken, we look for THE good idea! What if we gave it to you? 😉 The Mother's Day gift idea: a stay in Paris and at Hôtel de Seine! What do you think of that ?
Mother's Day Gift Idea : Mother's Day in Paris
Mom always takes care of you, listens to you, pampers you, reassures you … So today you decided to take care of her and to give her a short city break, a breath of Parisian air in her daily life. A weekend in Paris is an excellent choice, and a weekend in Saint-Germain-des-Prés is even better! Indeed, by staying in Saint-Germain, in the mythical 6th arrondissement of Paris, Mom will be able to enjoy the city at her doorstep. She will walk on the historic cobblestones, visit surprising exhibitions, take the time to observe passersby from the terrace of a typical café, and greet the boats on the Seine river.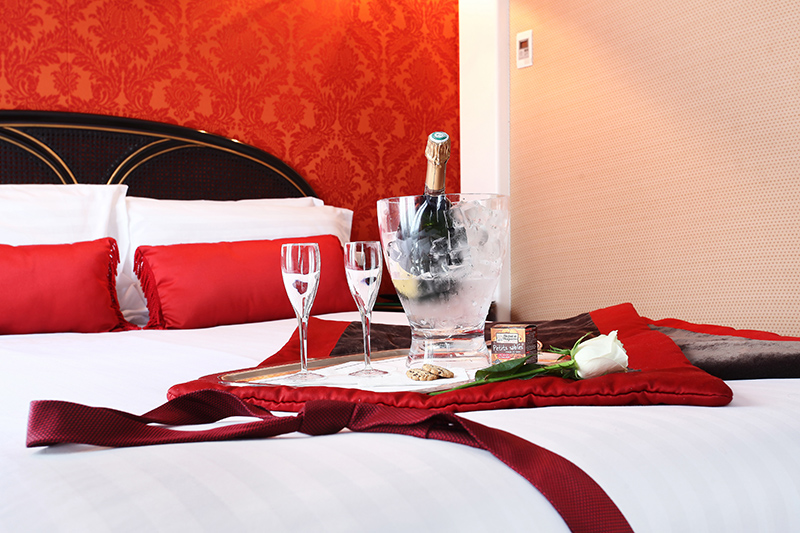 Mother's Day Gift Idea : Mother's Day in Paris and at Hotel de Seine
Imagine Mom entering the hall of the Hotel de Seine, greeted by our charming team and discovering her room on the courtyard side for a flawless sleep. Think of her smile as she tries the face mask and other Algotherm hospitality products in a nice warm bath. After a good night's sleep on a quality mattress, visualize her in the breakfast room with a good croissant and a cappuccino. Finally, keep the surprise of all the beautiful memories that she will tell you on the phone from the cozy lounge of our hotel with a drink in her hand.
We will pamper Mom as she should be! And we can even prepare a nice gift card for her if you wish…
Lets book your Mother's Day gift idea : Mother's Day in Paris and at Hotel de Seine 😉