Every summer, everyone whispers a melody while contemplating the clouds in the sky or the rays of the sun … Small notes of music that bloom holidays and float joyfully on the Paris chords. It seemed poetically evident for us, at Hotel de Seine, to share with you the musical events to come in the Capital. And the city is ready to make inhabitants and visitors vibrate all the week!
Do you know that until July 9th, the Montsouris Park welcomes a famous composer for a weekly musical rendezvous? Since June 18th, Chopin has been invited every Sunday for the "Chopin au Jardin" festival! What a sweet initiative to appreciate classical music and bucolic break … Enjoy it, there are only a few days left …
Starting today, on July 6th, the forecourt of the Paris City Hall becomes a majestic and elegant scene of the now famous Fnac Live Festival! Artists of any kind succeed each other to create an amazing outdoor atmosphere! In the heart of the City, facing an emblematic place, the public will be able to listen to Julien Doré, Camille, or Jay-Jay Johanson. From July 6th to 8th, 2017.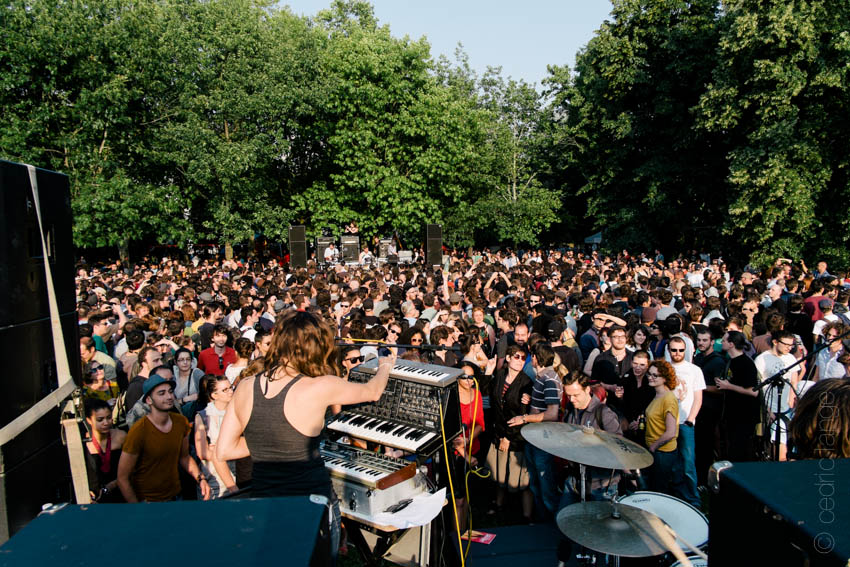 On Friday, the Floral Park will be enchanted to the rhythm of the Peacock Society Festival. Do not you know that event? This is the Festival of Electronic Cultures! Names such as Nina Kraviz or Tommy Gennesis are mentioned and promise a totally crazy atmosphere! The little extra? The decoration – industrial style – of the place with a Baltard Halles look and also a forest! On July 7th and 8th, 2017.
Always in the electro mood with the following event: the Electronic Nights (Les Siestes Electroniques) of the Quai Branly Museum! Here, we respect the ideas of the museum by proposing qualified of adventurous music, from yesterday and today. It should also be noticed that audio collections of the museum itself presented here. July 8th and 9th,  2017.
Of course, music can be found on every street corner in the city, on Place Saint-Germain-des-Prés, in the Rue de Seine, near Hotel de Seine, or in a jazz club. But we hope to have given you some ideas for going out this week …